Etta Halfwassen Bruns Modder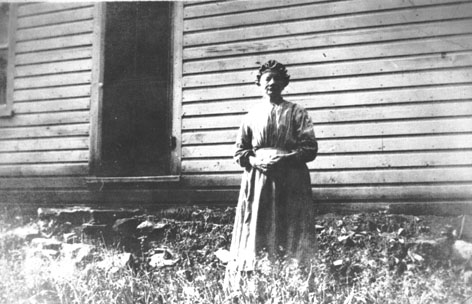 1. Etta was the second wife of Gerd Modder
Etteus (Ed) and Ulricka (Klock) Bruns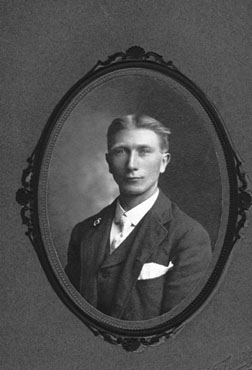 My grandfather* (Etteus) Ed Bruns Born October 28, 1877 in Jemgum Ostfriesland Germany Came to the U.S. with mother Etta Halfwassen Bruns and sister Antje Bruns. Etteus married Ulricka Klock April 18, 1905 - Hampton, Iowa Died July 16, 1966 Services July 19, 1966. Final Resting Place-Dumont Cemetery, Dumont, Iowa. Etteus Obituary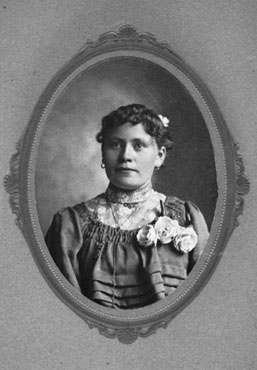 My grandmother Ulricka (Klock) Bruns Born July 16, 1887 Jemgum Ostfriesland Germany Entered Into Rest Feb. 8, 1976 (Dumont Cemetery, Dumont Iowa (Link to marker)
1. Ulricks parents Joest (Jacob) Uilderke Klock Born Dec. 11, 1855 Jemgum Ostfriesland Germany and Leentje Arends Okkels Born Dec. 27, 1852 Ditzumerverlaat Ostfriesland Germany Married March 6, 1883 Jemgum Ostfriesland Germany Ulricka and her brother Heiko Klock left Bremen Germany on the ship SS Kassal at the port of Baltimore around March 28, 1905 April 18, 1905
2. Etteus was united in marriage with Ulricka Klock April 18, 1905 - at Hampton, Iowa. (Link to Mar Cert.) Relatives in Germany said that she was a mail order bride, and she thought life in the states would be good. To this marriage they were blessed with two boys

3. Joe L. Bruns - Brother of Edward H. Bruns Born Feb. 10, 1906 Austinville, Iowa. Never married Died Sept. 30, 1985. Entered into Rest September 30, 1985 Dumont Cemetery, Dumont Iowa

3. Edward (Etteus) Henry Bruns Born July 24, 1907 Austinville, Iowa Died April 25, 1988. Final Resting Place Harlington Cemetery, Waverly, Iowa Married Feb. 20, 1929 Hampton, Iowa Jennie Sophia (Siems) Bohlen Born Dec. 27, 1910 Died Dec. 26, 1996. Final Resting Place Harlington Cemetery, Waverly, Iowa
To this marriage were 5 children.
4. Marvin Eugene Bruns Born March 10, 1930 Dumont, Iowa. Died April 13, 1930 German Measles Service in the home of Mr. and Mrs. Edward H. Bruns - a short German-English service was conducted by Rev. G. W. Bente. Final Resting Place Dumont Cemetery, Dumont Iowa

4. Virgil Dean Bruns Born Sept 15, 1931 Austinville, Iowa. Resides in Waverly, Iowa

4. Edith La Von Bruns Spurrier Born. Oct 20, 1936 Died March 26, 1980 Bristow, Iowa. Final Resting Place Milw. Wisc.

4. Janice Kay Bruns Reichert Born April 2, 1942 Waverly, Iowa Resides in California

4. Linda Dianne Bruns Whiteside Born Jan 17, 1948 Waverly, Iowa Resides in Waverly, Iowa

* Etteus (Atayus)

Linda (Bruns)Whiteside
---
Lupkes family oral tradition assumed "Atayus"* Etteus returned to Germany. Through her research Linda (Bruns) Whiteside has proven both the correct spelling of Etteus's name and the fact that he did indeed stay in the United States. We are very grateful to Linda for sharing her research on this page with us.
Return to
My GENEALOGY Web Page Index or Lupkes Genealogy Web Pages
There were 3,882 visitors from 5 Sep 1998 - 23 Sep 2016
This page last updated 18 Feb 2018
© 1998 C. LaRue.
© 2014-2018 Tim Stowell